Rockapella Group Bio

All information found on this page was compiled by me and April, all information is accurate as to the time of update. If any false information is found, please contact me and we'll see about getting it changed. Thanks
Barry - Elliott - Jeff - Kevin - Scott
Most of the time, when I tell someone I like the group, Rockapella, they answer back with, "Oh you mean those guys from that show on Public Television?" But Rockapella, isn't hanging out in the alley of Where In The World is Carmen Sandiego? any more. They're hanging out in packed venues across the US, Canada, and Japan.
Rockapella became a household name with the children's geography show, Where In World Is Carmen Sandiego?. But it was Spike Lee's Do It A Cappella that opened the doors for Rockapella.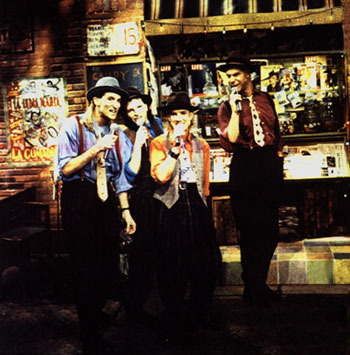 Group Members, Elliott Kerman and Sean Altman were the original members of Brown University High Jinks.From there they developed Rockapella and would gather on the streets of NYC to sing. Before long they were being booked for assorted "gigs".
Two members eventually dropped out and Sean and Elliott found Barry Carl, bass and former Julliard student in 1988.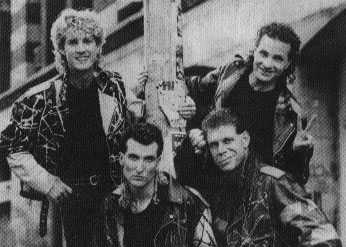 Then in 1991, High Tenor, Scott Leonard joined. In 1993, Jeff Thacher, Vocal Percussionist, joined to add some back beats into the already rounded sound. However, in March of 1997, Sean quit, and they brought in Kevin Wright to take the place of Tenor.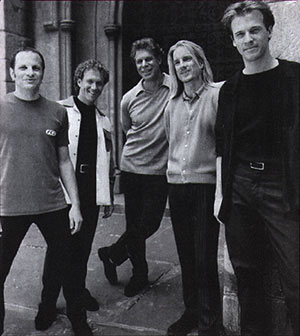 Rockapella has been very popular in Japan for the last 9 years, releasing 7 CD's and being voted Best Debuting Foreign Artist in 1992.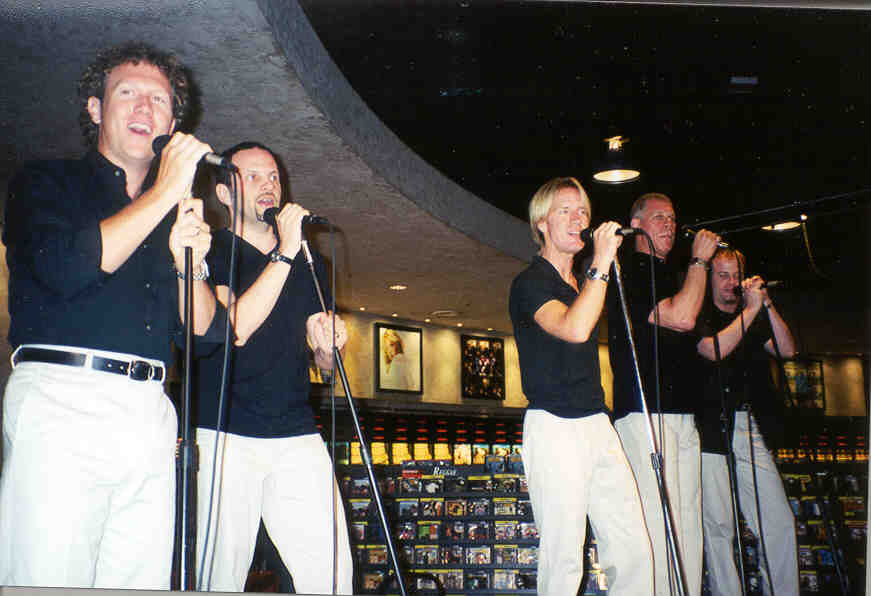 Currently, Rockapella has released 4 US Label albums, including they're newest album, In Concert, and are still touring all over, check them out in a city near you!.
Barry - Elliott - Jeff - Kevin - Scott
Special thanks to April for helping be put all this info together.