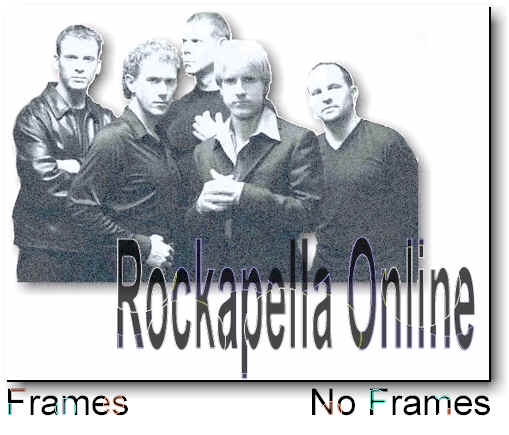 **Best viewed at 800X600 or less in a browser that is enables frames**

Rockapella's latest release, Rockapella In Concert, will have you Dancing In The Streets! Ok, I'll quit with the Blah Blah Blah, but don't Sleep Tonight - Hurry and buy this CD!
Also available in VHS and DVD!
*Grinz* - I'm such a good little Chkapella >=o)
Disclaimer: This site is in no way affiliated with Rockapella In Cyberspace, Rockapella, or Rockapella's Management. Rockapella Online = Crazy Fan with No Life - Site :oP
Any Questions? E-mail me!